For November 2017 National Campaign I was in charge to design digital and social media assets.
Site specific animated video for Salford Quays Media City.
Video for the Instagram story.
Video carousel for Facebook.
Virgin Active web site home page.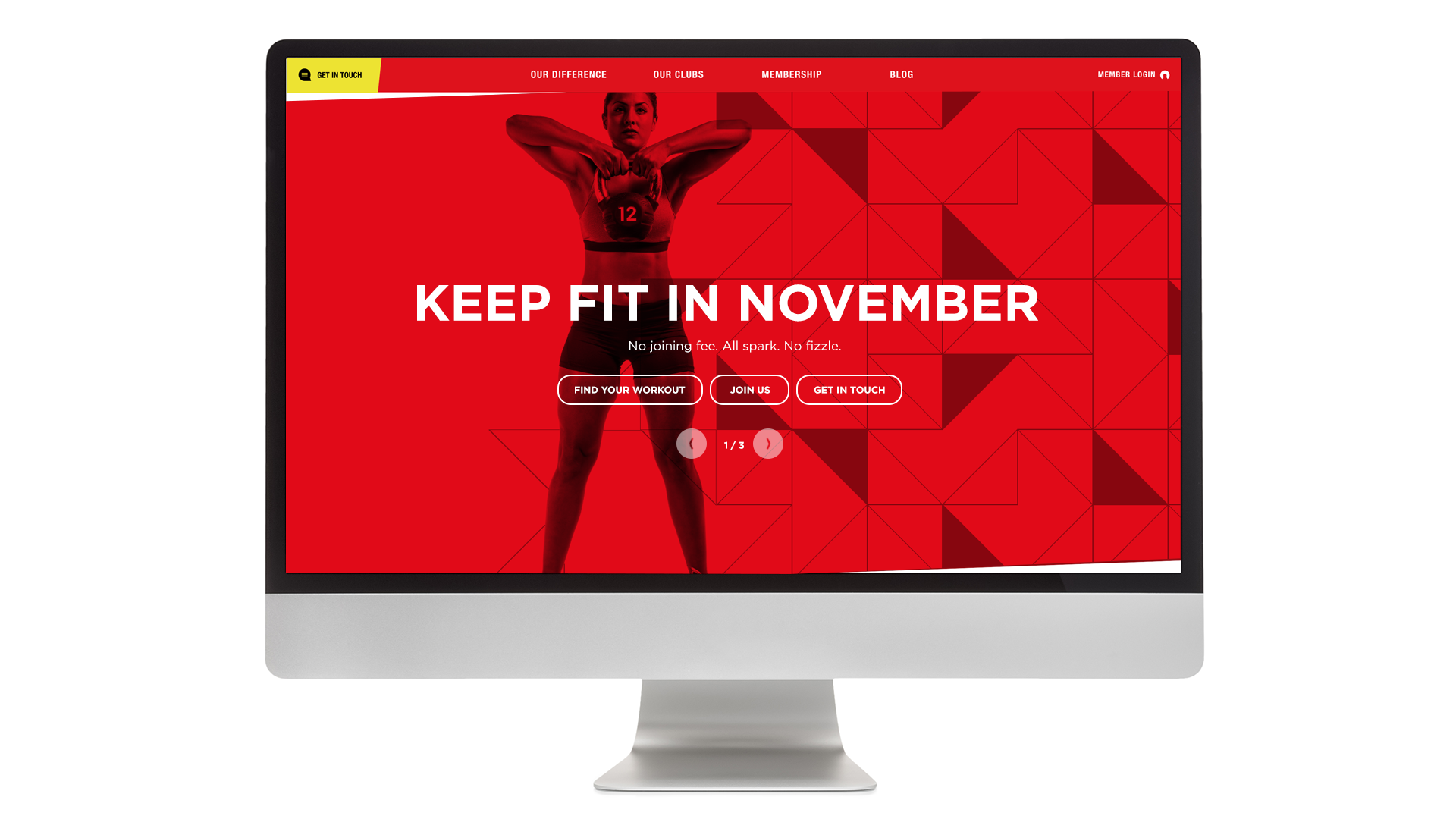 Virgin Active November newsletter.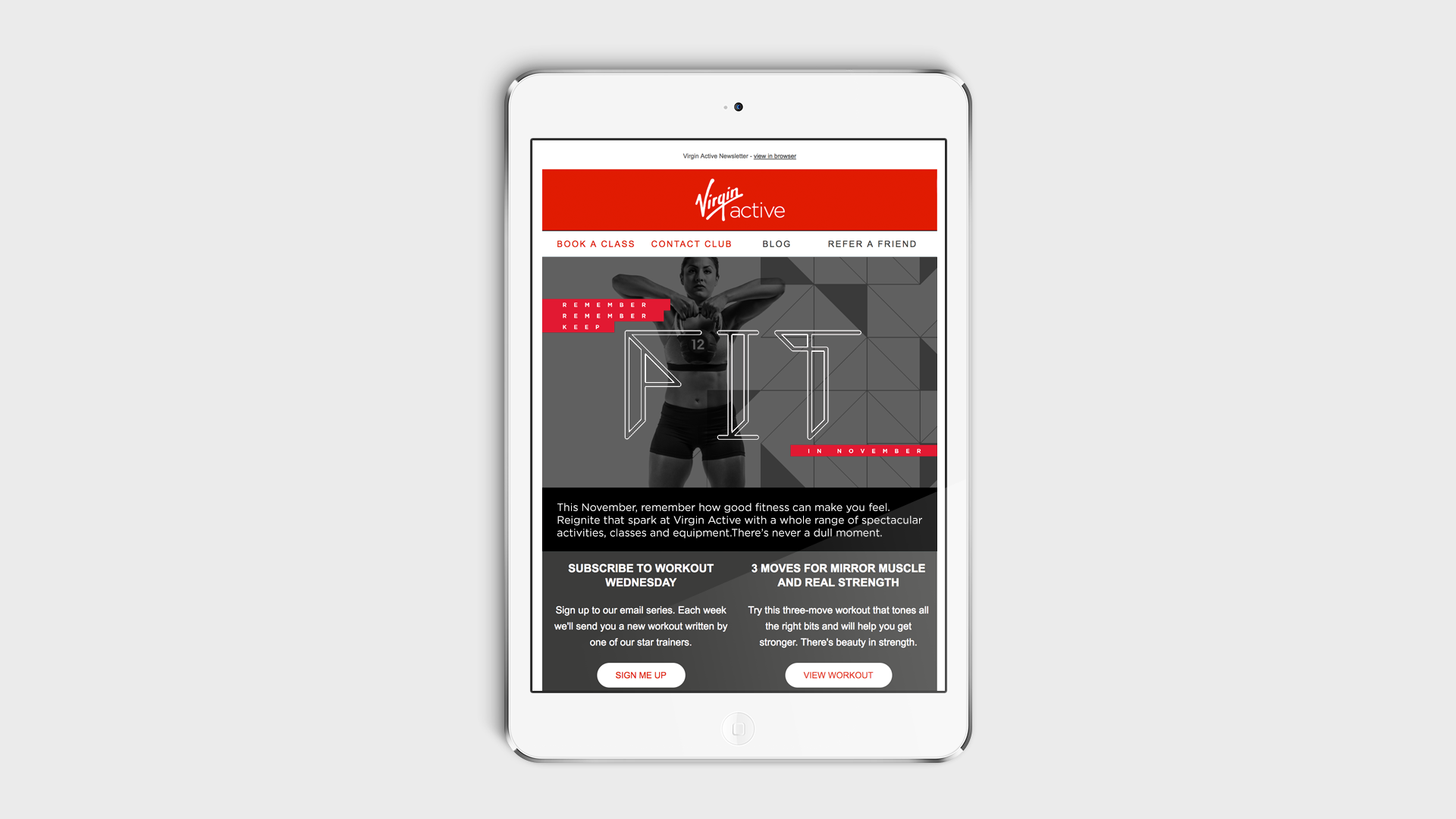 Club specific 4 pages DL brochure.