I designed this newsletter for Frankie & Benny's with the aim of make them more engaging compare to what they were used to have.
I kept their recognisable colours, but I chose some more appealing food photography and designed two little animated gif to attract the customer to their selling offer.
This is the mobile version

This is the desktop version.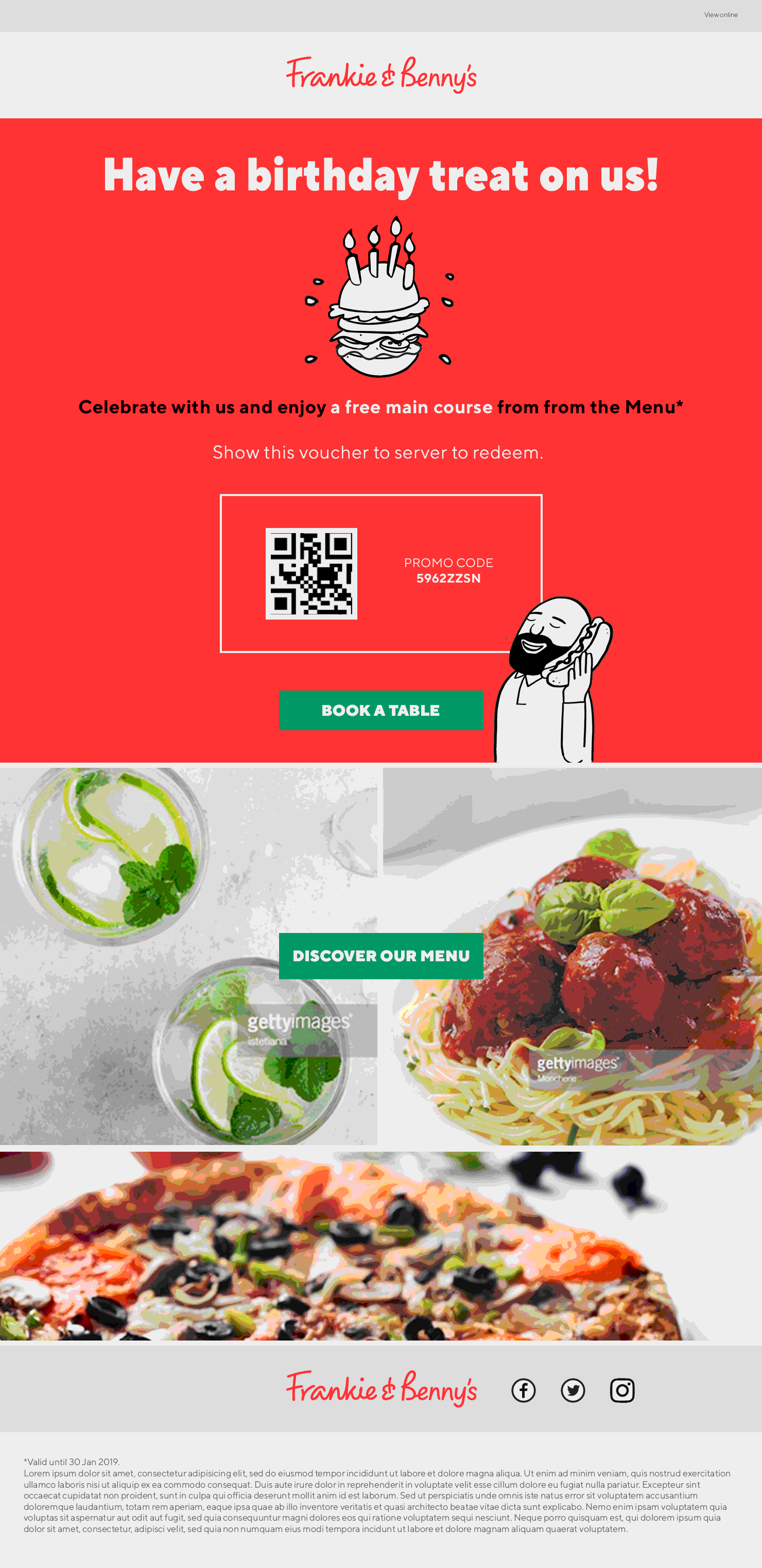 This was their previous newsletter that needed improvement.