December National campaign for Virgin Active. I designed a site specific video for Salford Quay Media City OOH digital screen, assets for digital and social media use.
Facebook animated banner.

Video for Instagram story.
Digital assets for Virgin Active website.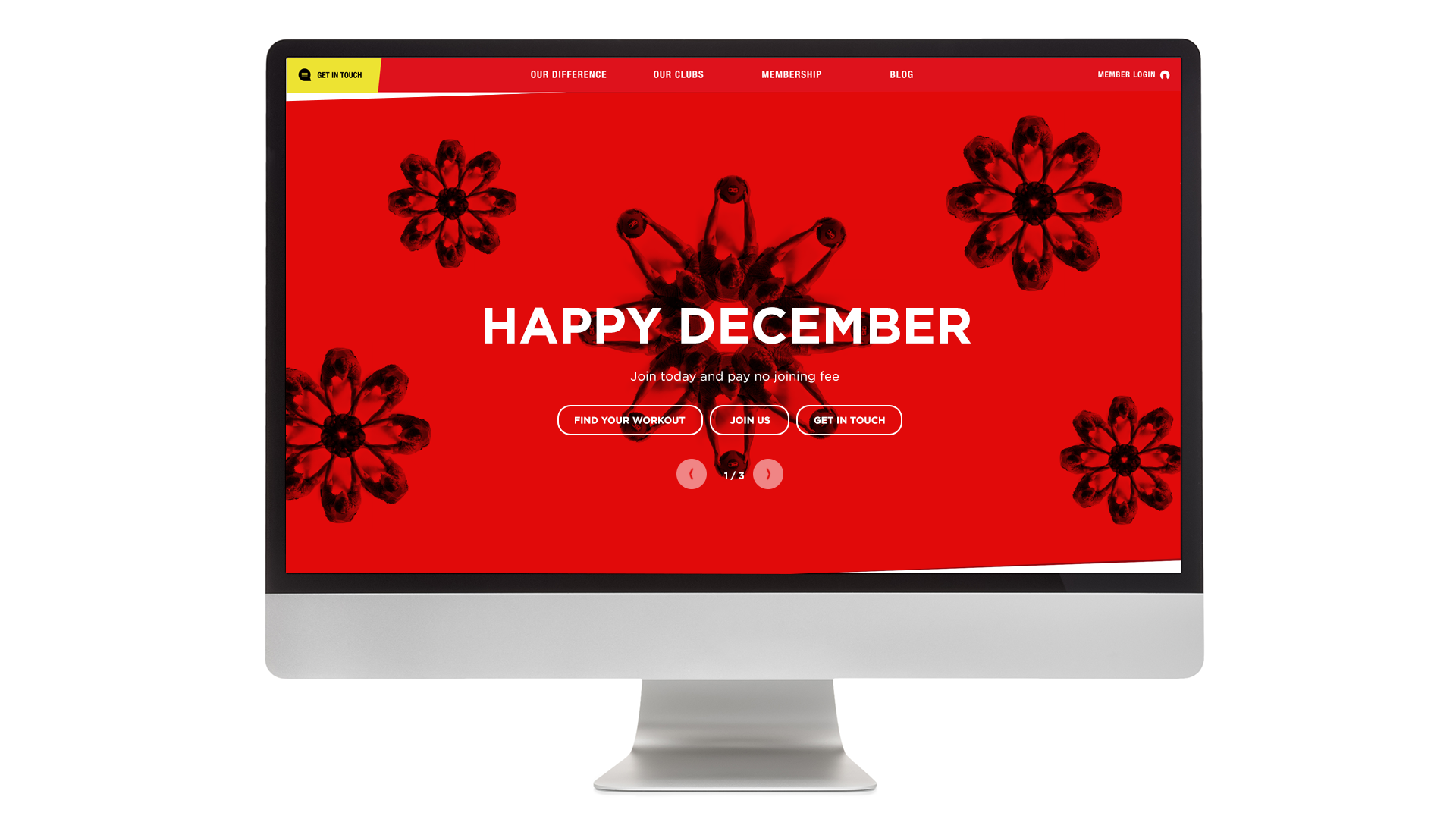 Virgin Active, December newsletter.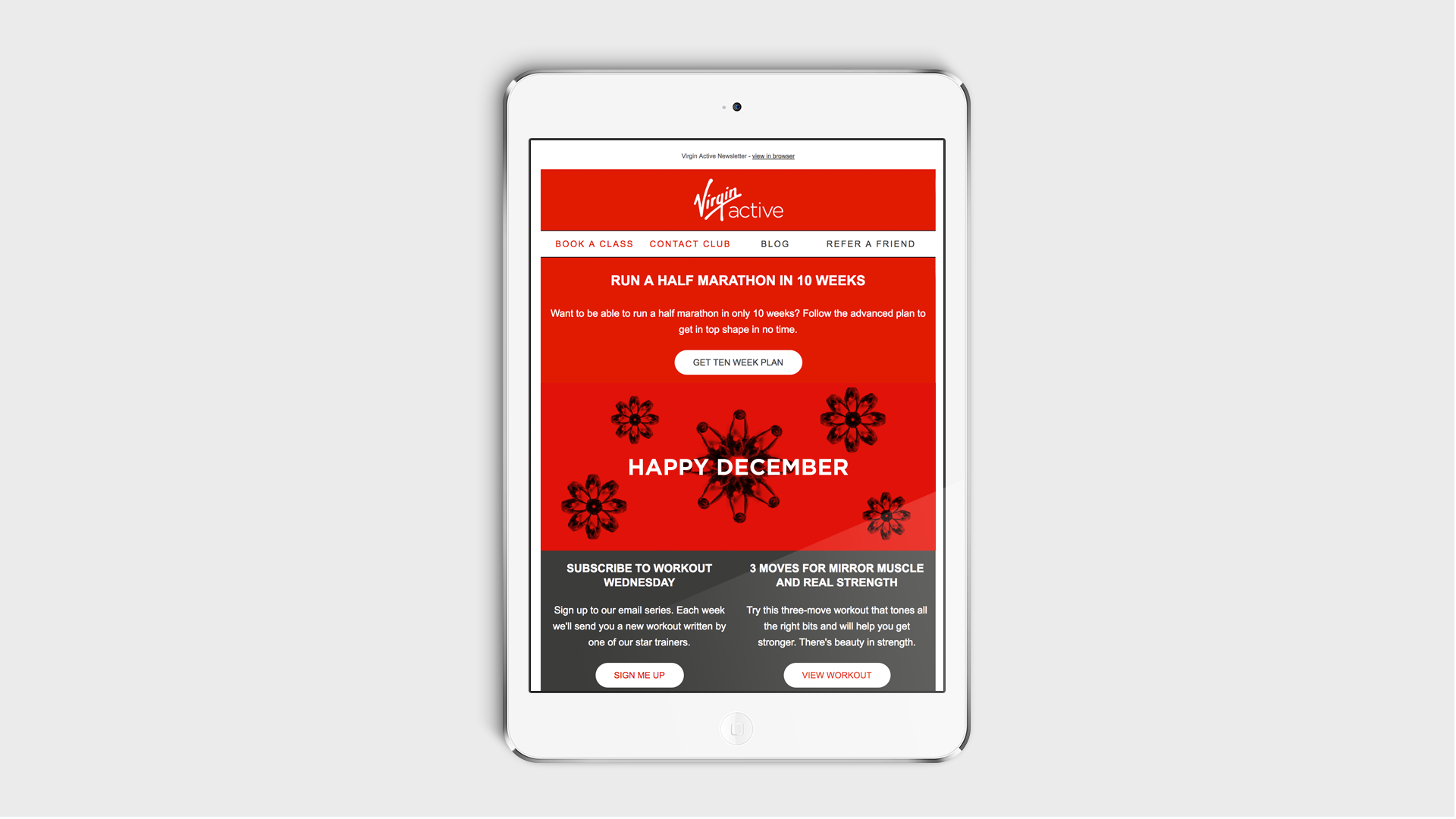 Club specific, 4 pages DL brochure, with red foil.