Jokes School
I worked on this project as graphic designer, UX/UI and illustrator. Jokes Schools is an animated cartoon series about jokes for children developed in a way that helps the kids to speak confidently in pubblic. Together with the team, we developed an app, a interactive site and a smaller version called the Laugh-o-meter to be sold to third parties websites. I also worked to pitch the idea to stake holders, designed presentation and promoting materials. The Characters and the animation are done by an external agency.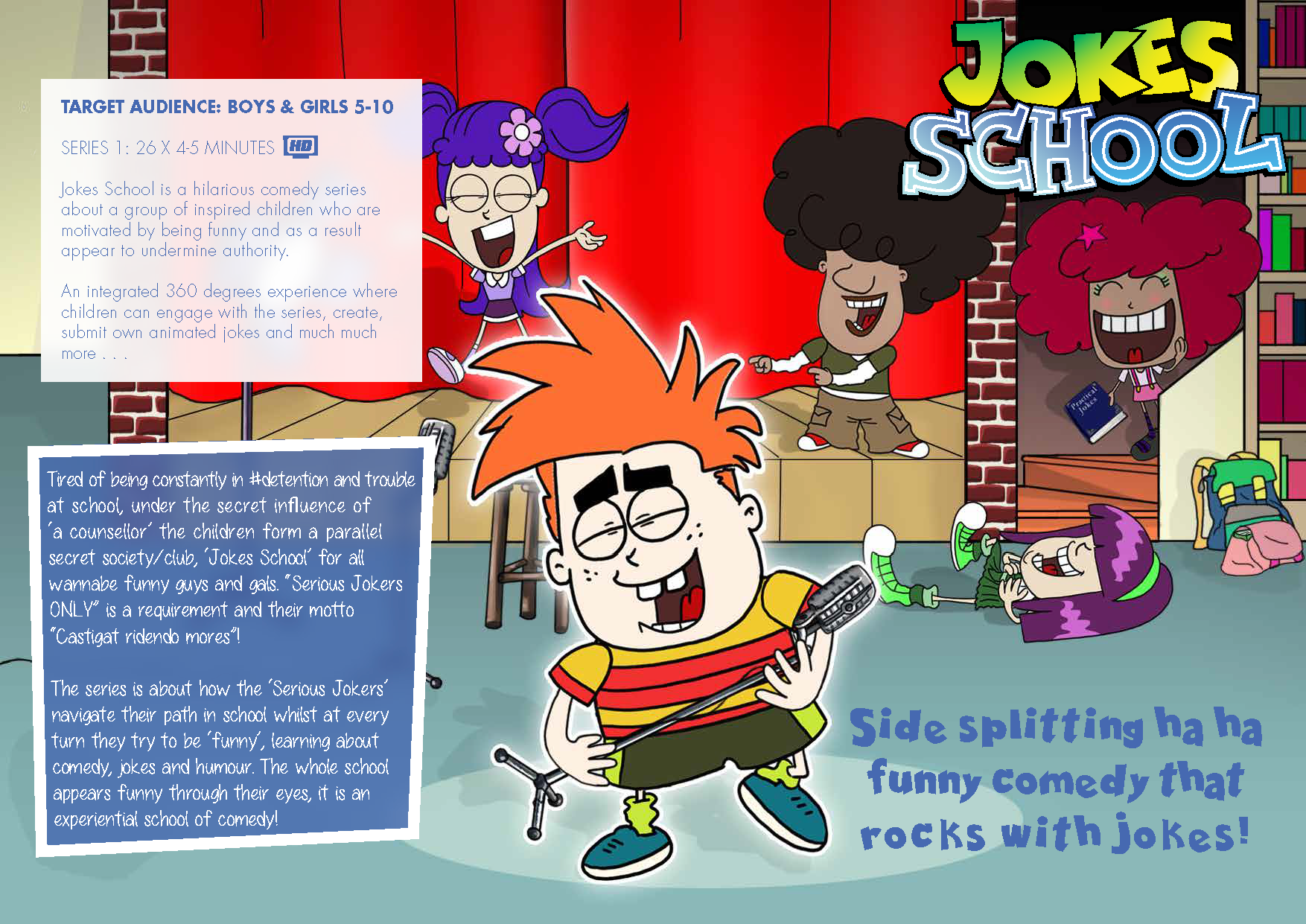 INTERACTIVE WEB SITE.

In this case I have designed and drew all the scenes. Only the characters are for the external animator.